For an appointment call: (913) 636-5657

Accurate Assessments and Treatment
We're specialists in alternative medicine and mental health treatment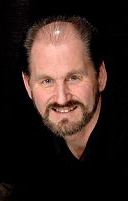 Hi, I'm Dr. Ken Morris. Welcome to Accurate Assessments and Treatment's new site and thank you so much for taking your time to get to know us. Choosing a counselor, or even a counseling firm to do business with is an extremely important decision. So, we're thankful that you've taken a moment of your time to look at our site and become acquainted with our services and our counseling philosophy. Although our site is still undergoing updates, we hope that you will find enough information here to at least make the decision to call us and possibly talk further about our services. You can always reach us by phone at (913) 636-5657.
While our firm uses traditional therapeutic approaches in the treatment of mental health disorders, our firm specializes in the use of alternative medicine methods of treatment relavant to an individual's physical symptoms and balancing. Using this integrative method of treatment, one can in many cases, greatly speed up the recovery process and can complete treatment, rather than simply managing an individual's physical symptoms and mental or behavioral health.
Our firm specializes in a number of therapy needs that are listed below. We are in the process of making specific web pages to address these needs. Our firm uses both traditional counseling methods as well as holistic, naturopathic and homeopathic methods to address corollary physiological issues that normally exist within a psychological diagnosis. We find that these therapies more fully address these needs and allow our patients to recover more expeditiously and completely. Our firm's philosophy is therefore to ultimately assist you as the patient to accomplish your goals and to advise and educate you to the point that you are either totally recovered or you can eventually treat yourself with little or no assistance.
So again, please take a look around at our site, and come back often, we plan to add information on a regular basis that will assist you in making your treatment decisions. Please take a look at the links below for specific information with respect to particular issues. As well, the links above are consistent throughout the site, so you always have a way to get to where you would like to go. We are conveinently located close to a major shopping district in Olathe, Kansas and you can get directions to our offices on our Maps/Directions page. Thanks again for visiting us, and we hope our site is of some assistance to you.